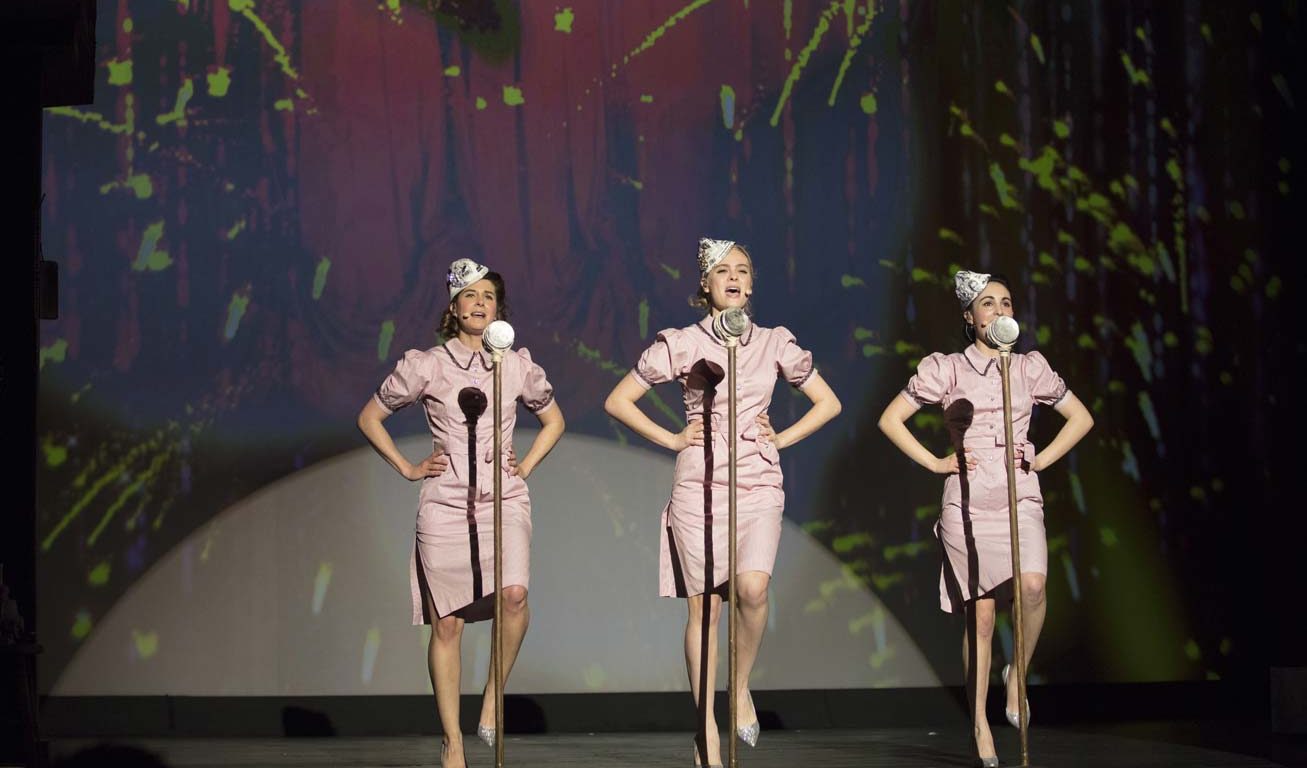 Un été 44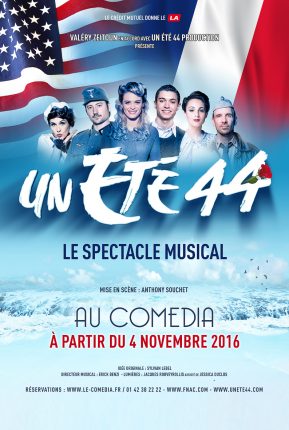 The musical « UN ETE 44 » trace the incredible history of three months that changed the world « Normandy, June 1944 ».
Yvonne, Rose-Marie and Solange are three young women in Normandy. Yvonne is a nurse. Solid and sensible, she watches over her close friends like a hawk.
Rose -Marie is wild at heart, carefree, incessantly in love, but a faithful friend.
Solange is beautiful and profound. A lost child but already reveals the woman of character that life will make of her. As with every girl of this age, despite the war, they dream of the future and of love. History will upstage their existence. From June 6, 1944 until the liberation of Paris, and from the cellars of Caen under bombardement to the lanterns of the capital in celebration, they discover themselves through a life changing voyage. With Petit René, resisting the impact, they will cross paths with soldiers liberating Europe and with civilians broken by war. Willy, the GI, or Hans, the Wehrmacht translator, are some that will make a mark on their odyssey, labeled with immense joy and inconsolable pain. One will find love, another loss, and the last one will find her path in the midst of rubble. The unknown course of every day heroes churned by history.
The summer of'44 in song to recount their 20's and our liberation.
Contact