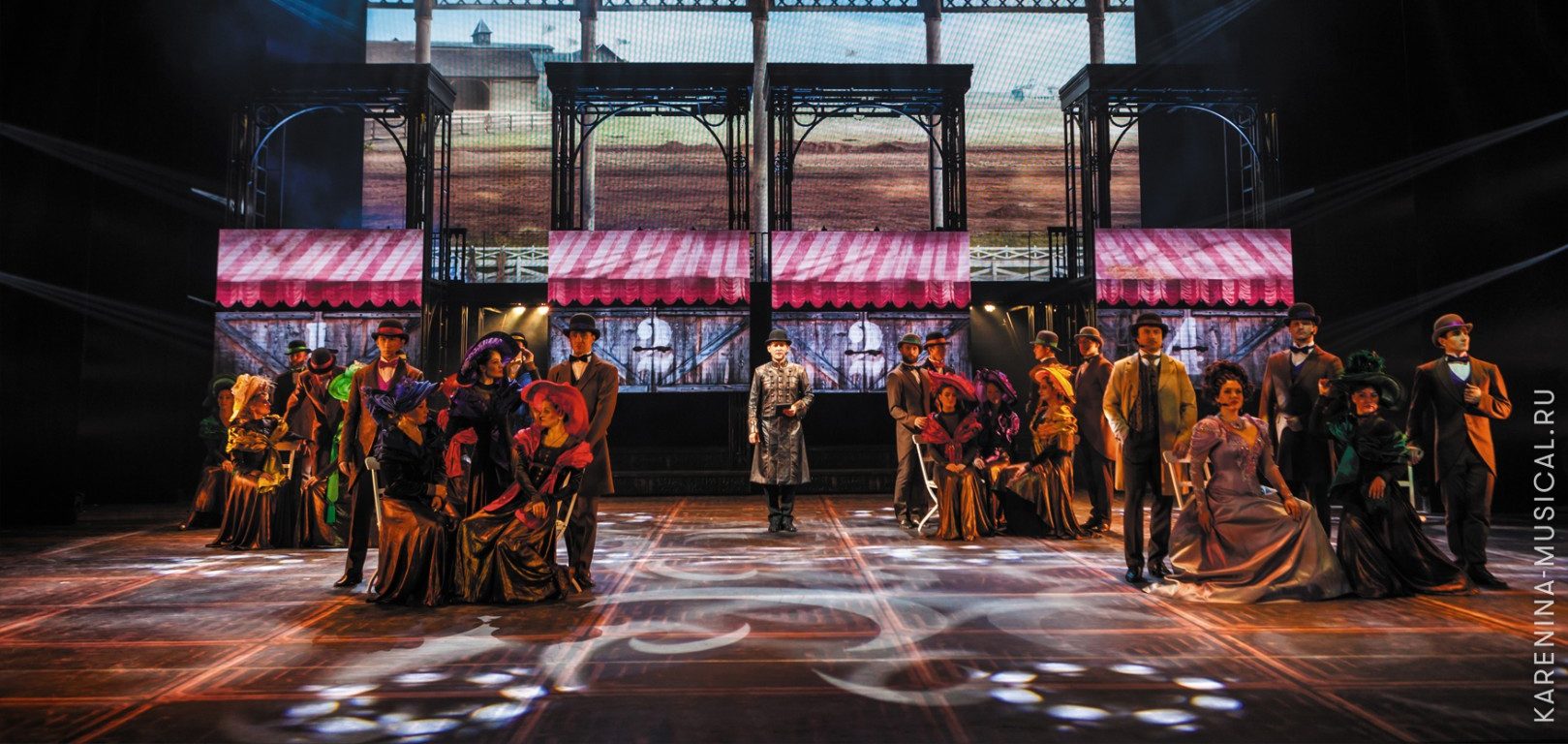 Anna Karenina Musical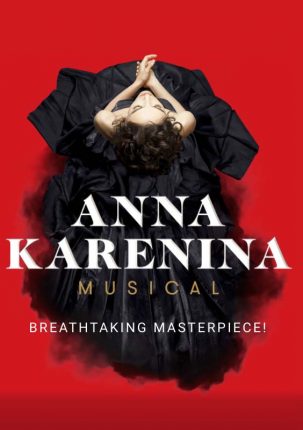 A Spectacular, breathtaking, emotional, and high-tech show based on the masterpiece by Leo Tolstoy. Catch your breath for this outstanding masterpiece. This new Anna Karenina musical parades 19th century glitter and luxury to Moscow audiences.
The musical's characters struggle with overwhelming and controversial feelings — love and betrayal, passion and duty, hope and desperation. Although almost a century and a half has passed since the time of the story, the events unfolding before the audience are gripping and touching in their timeless quality.
Featuring Moscow musical scene stars Ekaterina Guseva, Dmitry Ermak, Valerie Lanskaya, Natalia Bystrova, Igor Balalaev, Sergey Lee, Andrey Birin, Alexander Marakulin, Lika Rulla, and others.
Contact
***
Catch your breath for outstanding masterpiece: new anna karenina musical parades 19th century glitter and luxury to moscow audiences.
In fall 2016 the creators of Russia's legendary musicals Count Orlov and Monte Cristo delivered another unforgettable premiere to Moscow audiences — Anna Karenina musical based on the timeless story by Leo Tolstoy.
***
Anna Karenina's libretto was penned by Yuliy Kim, a famous Russian poet and playwright who has written dozens of popular songs. The music was composed by Roman Ignatyev for whom Anna Karenina is his third collaboration with the Moscow Operetta Theatre. Director Alina Chevik has worked successfully in the genres of musical and operetta for many years. The choreographer of the musical is Irina Korneeva, a ballet master with a wide dancing range. Anna Karenina's musical director is Konstantin Khvatynets, a guest conductor at Moscow leading musical theatres and chief conductor of the Moscow Operetta Theatre. Set and lighting design were provided by Saint Petersburg theatre designers Vyacheslav Okunev and Gleb Filshtinsky known for their collaboration with worldwide famous La Scala and Metropolitan Opera as well as the Mariinsky and the Bolshoi Theatres. Makeup and hairstyles were created by makeup and hair artist Andrey Drykin who has worked with top beauty magazines and fashion shows worldwide.
***
The two previous Moscow Operetta Theatre productions — Monte Cristo and Count Orlov — have been the longest running musical shows in Russia selling nearly two million tickets. Both gained well-deserved recognition from the professional community, as Monte Cristo, adapted from a popular book, became a winner at the world's biggest festivals, while Count Orlov, based on historical events, collected a host of prestigious national awards during its four-season run.
However, producers Vladimir Tartakovskiy and Alexei Bolonin strongly believe that Anna Karenina is poised to exceed the glory of their previous shows:
"Anna Karenina is a great Russian novel, an absolute masterpiece for all times. It always remains relevant and touching to readers. There's no clear answers to the story, it leaves space to think and feel for its characters. The genre of musical, like no other, is capable of reflecting in full the complexity and depth of the original text. We have gathered a dream team of best authors, creators, and artists. We are confident that audiences will love the show."
***
Hundreds of outstanding performers competed for the roles in Anna Karenina, from ambitious newcomers to established stars of the scene. After several rounds of stringent selection, the musical cast was complete with the cream of the genre. Ekaterina Guseva and Valerie Lanskaya were named as the actresses to play the title lady; some, including Sergey Lee, and Lika Rulla, have already gained reputation in Monte Cristo and Count Orlov; there were also new names on the roster, as for Andrey Birin (MAMMA MIA!, Beauty and the Beast), Maxim Zausalin (Crime and Punishment, Everything about Cinderella), and Bolshoi Theatre soloist Oksana Lesnichaya Anna Karenina became the first Moscow Operetta Theatre collaboration. The inclusion of the star husband-and-wife duo Dmitry Ermak (The Phantom of the Opera, Zorro) and Natalia Bystrova (MAMMA MIA!, The Little Mermaid) is a pleasant surprise for the long-time fans of musicals.
***
The story takes place in the late 19th century Russia. Count Alexey Vronsky, a dashing aristocrat, meets Anna Karenina, the young and charming wife of an influential government official. After a brief meeting, the two become infatuated with each other. For both, this relationship turns out to be the first true love — so strong, in fact, that desperate Anna chooses to break the upper class conventions and elope with Vronsky leaving her husband and son in St. Petersburg. But the love fairytale ends shortly, as fate puts their feelings to the test.
The musical captures the subtle psychology and emotional depth of the great novel by Leo Tolstoy. The story of a dramatic relationship between a married woman and a young military man found an instant response in the hearts of the writer's contemporary readership, but today Anna Karenina remains just as meaningful providing a truly timeless portrait of society.
***
Nine moving screens, a multi-ton metal construction and hundreds of lighting units combine onstage to produce a true set of the future with large-as-life spectator immersion. A sophisticated computer system navigates a set of moving video screens creating an impressive "multimedia puzzle" in a venue filled with light and music. It draws audiences inside the musical's action turning spectators into invisible presences traveling from a 19th century opera house to a skating rink, or a luxurious palace, or a summertime countryside. Certainly, the show features the famous train scene, as an incredibly spectacular and dramatic climax sweeps over the audience before the finale.
Anna Karenina premiered at Moscow Operetta Theatre on 8 October 2016. The musical is shown in two-week blocks.