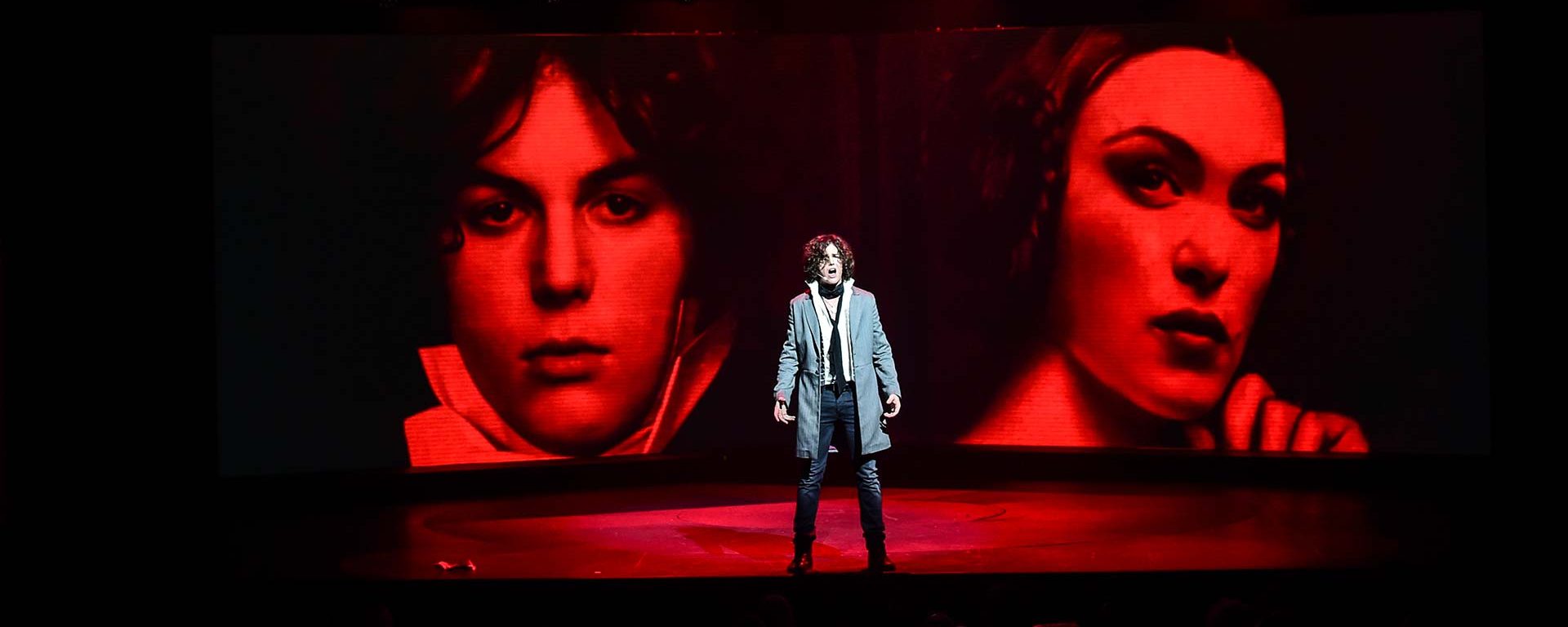 Le rouge et le noir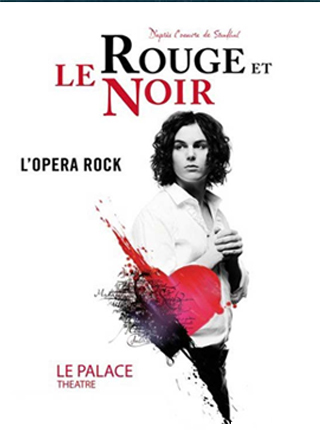 It is, of course, the story of…
Julien Sorel is 18. Particularly brilliant but persecuted by his father, a brutal carpenter, Julien dreams of escaping his condition and intends to enter the Church. He is hired as a private tutor by M. de Rênal, an aristocrat and mayor of the small town of Verrières. In defiance of class distinctions, the young man seduces the mayor's wife, Louise. They then live a secret passion, but when their romance is discovered, Julien then has no other choice than exile himself to Paris where a job as private secretary to the Marquis de la Môle awaits him. With his intelligence and quickwittedness, Julien rapidly earns the Marquis' esteem. But he also seduces his employer's daughter, Mathilde. Finding herself pregnant by Julien, she manages to convince her father to consent to their marriage despite their difference of rank and fortune. It is then that Louise de Rênal's jealousy…
Contact
A show in two acts
Like the novel…
Act I: Julien Sorel's provincial life, his growing ambitions, his passion for Louise, and his inner conflict between God and Napoleon.
Act II: Paris, fashionable society, the betrayal of a father's confidence, love, the past that catches up with you, and the discovery of deep feelings.
Le rouge et le noir, the rock opera
totally LIVE Musical Show
The show will be performed by a company of 16 singing actors accompanied by a group of 6 musicians perfectly integrated into the staging. This great classic, in an innovative, inspired adaptation, has become a rock opera as modern as it is moving. With projections and special effects, and concert-quality sound, we are far from the traditional musical comedy. Songs, remarkable original compositions with captivating lyrics, and a unique, talented cast! It's time for the spectator to rediscover the closeness and warmth of the voices, notes, sounds, chords and harmonies. Odds are that you will experience a full palette of emotions… From Red to Black. In the auditorium, on the web, over the airwaves… in France and throughout the world… Le Rouge et le Noir
The characters
Géronimo
He is the narrator, a popular singer. His celebrity status and charismatic personality open the doors to court and to the bourgeoisie alike. Provocative and mischievous, he is charmed by Julien's character and takes him under his wing.
Julien Sorel
A carpenter's son, Julien dreams of a social rise similar to Napoleon's. Both timid and hotheaded, this brilliant, tortured young man is torn between the force of his ambition and the impulses of his heart.
Louise de Rênal
wife of the mayor of Verrières. Coming from a pious, austere bourgeois family, she has only lived via her sense of duty. Devoted spouse and mother, she is going to see her existence overturned by the passion Julien kindles in her.
Julie Fournier:
Mathilde de la Mole,
a brilliant, rebellious young woman bored by her dull, superficial aristocratic environment. She dreams of an epic, chivalrous life and resists her father's wish to see her married to a proper gentleman.
Élisa,
Louise de Rênal's chambermaid. In love with Julien Sorel, she will feel betrayed upon discovering his liaison with Louise. Valenod will take advantage of her jealousy and use her to carry out his plans.
Monsieur Valenod,
rich inhabitant of Verrières. An unscrupulous manipulator, he is jealous of Monsieur de Rênal for his title of mayor and the beauty of his wife and will do everything in his power to take his place.
Madame Valenod,
a coarse, vulgar, middle-class woman who would like to be distinguished and gracious.
the Marquis de la Mole
His rigid, authoritarian character contrasts with his tenderness for his daughter, Mathilde. Very much attached to the values of the aristocracy, he is no less capable of friendly feelings for his little secretary (Julien Sorel) in whom he senses a natural nobility.
Monsieur de Rênal,
mayor of Verrières. Obsessed with what others think and too preoccupied by the thickness of his wallet, he is incapable of appreciating his good fortune of having a wife of Louise's merit.