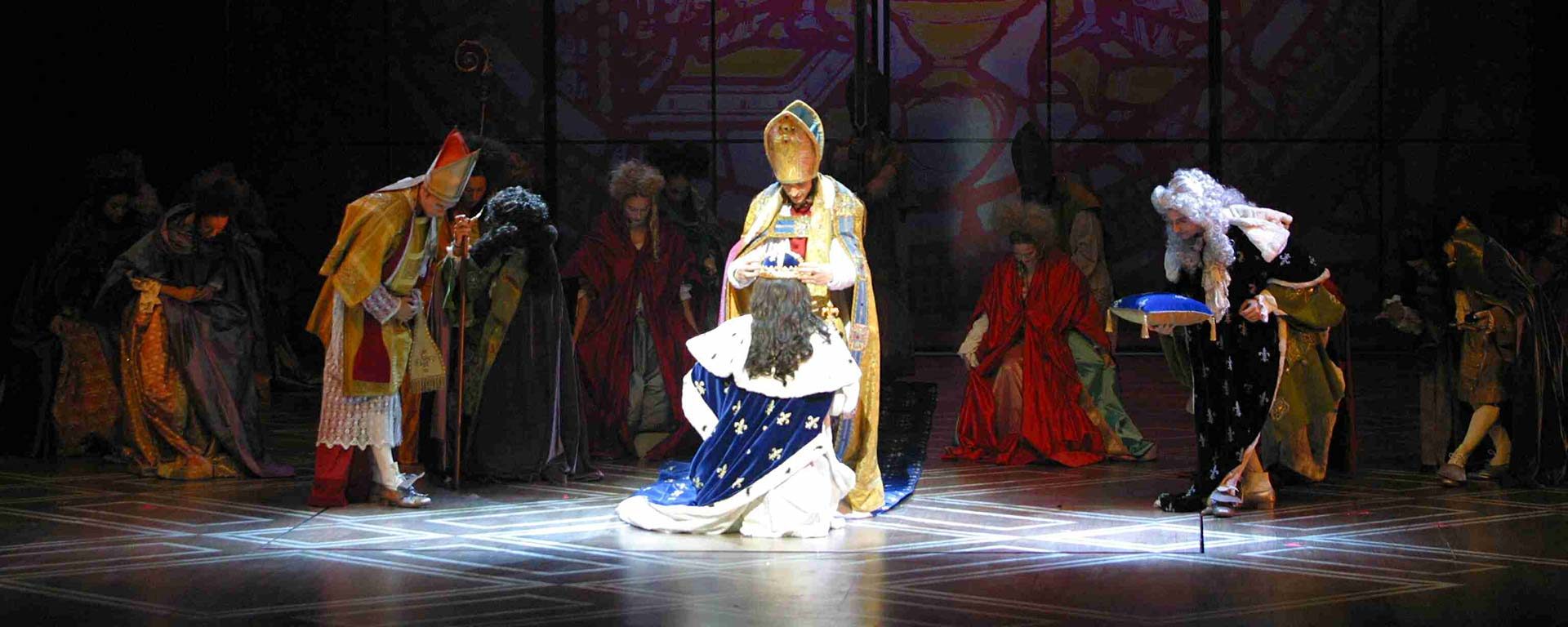 Le roi Soleil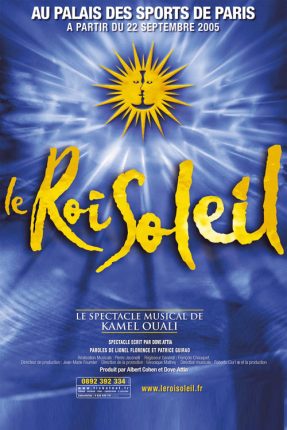 The show begins with the Fronde of the people against Cardinal Mazarin—an insurrection quelled in blood to the sound of cannon fire.
Young Louis is crowned king in Reims, but the power is seized from him by his mother, Anne of Austria, and Mazarin, who have doubts as to the young monarch's abilities to reign someday.
Contact
Louis discovers love in the arms of Marie Mancini, an Italian émigré, commoner and Mazarin's niece. The young monarch must assert himself and decides to go off to war at the head of his armies. Despite her foreboding, Marie does not have time to declare her passion to him. Louis falls in the war, stricken by a serious illness. He is said to be dead, and the Court forgets him, turning to his brother, Monsieur, the future King of France… Marie, refusing to accept fate, mourns for Louis and prays.
And the miracle occurs: a doctor tries a poison, and Louis comes back to life. He learns that everyone has forgotten him, except for his family and Marie. The King falls madly in love with the beautiful Italian and asks for her hand in marriage. Marie reminds him that this is impossible since the King of France cannot marry an Italian woman of common birth.
Everyone will be opposed—Anne of Austria, Mazarin, the Pope…—, but Louis digs in his heels; after all, he is King and he will decide. But reason wins out. Anne of Austria and Mazarin put an end to the dream by sending Marie into exile and persuading the young King to wed the Infanta of Spain.
The first act ends with the pain of separation. Louis has sacrificed his human destiny for that of a king.
The second act begins with the death of Mazarin. Louis comes to power and becomes the Sun King. He loses himself in the beds of numerous women, including the demonic Madame de Montespan, and lives in luxury, forgetting his people, who pay a heavy tribute in the construction of an outsized dream, Versailles.
After eventful episodes, Louis is going to achieve what he was unable to with Marie Mancini. In the face of all opposition, he marries Françoise d'Aubigné, a woman of low birth who is the governess of the illegitimate children he had with Madame de Montespan.
Louis finally succeeds in accomplishing much more than his king's destiny, fulfilling his destiny as a man.