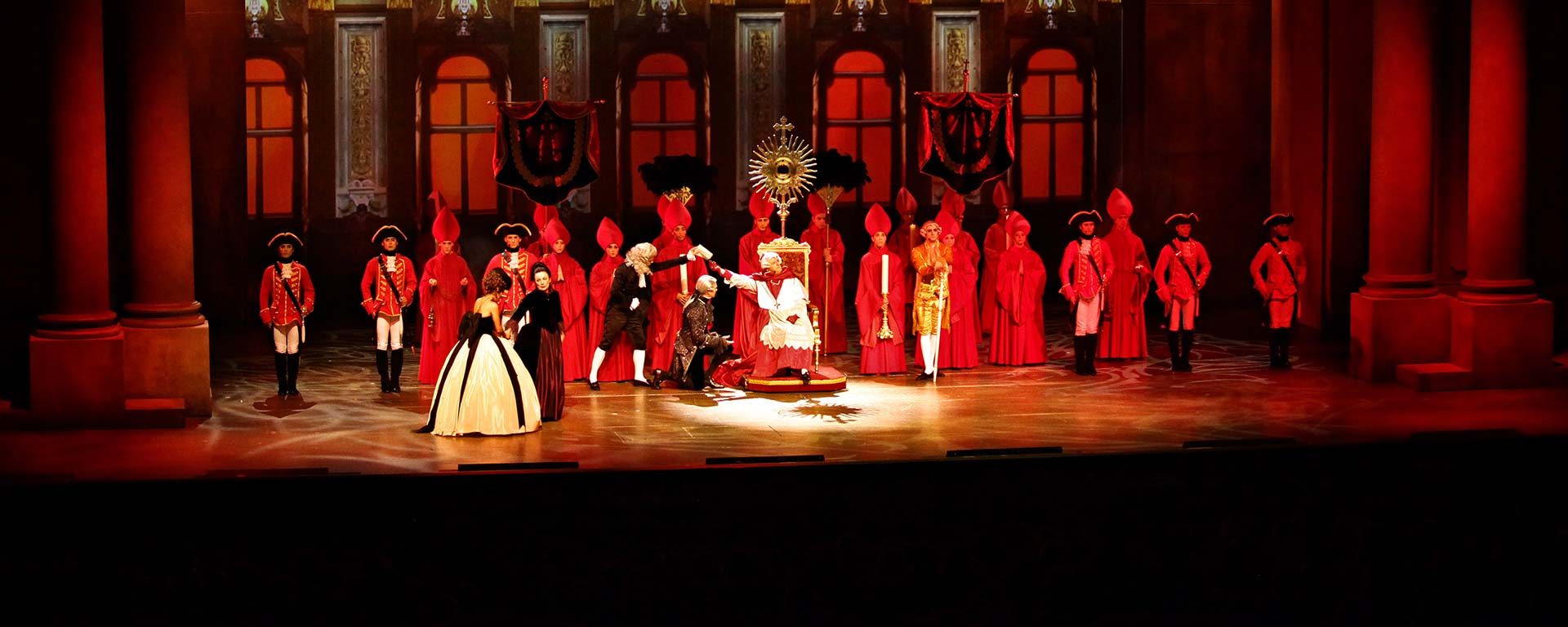 Mozart, the rock opera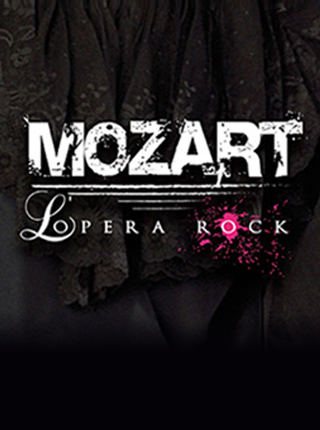 Wolfgang Amadeus Mozart
Is he the most famous composer of all time, the first international rock star in history or a man suffering from the relationship with his father?
One could settle for words such as genius, passion, conviction, single-mindedness, rebellion, insolence and humanity to describe him.
But all these words are inadequate as the character of Mozart is extremely complex and paradoxical.
His life story is exceptional and worthy of an exceptional show.
MOZART, THE ROCK OPERA celebrated its world premiere in Paris, France in September 2009. It is performed by fifty artists on stage with vocalists, actors, dancers and is accompanied by fifteen pop and classical musicians.
Wonderful costumes and a spectacular set designed by an award winning creative team will transport the audience back to the 18th century.
The score mixes original rock/pop sounds and Mozart's own compositions; making this new rock opera more than just a musical, it is a theatrical event.
Contact
The story
Seventeen year old Mozart is returning to Salzburg from Italy where he has been travelling with his father, Leopold. Bad news awaits them: the Prince-Archbishop of Salzburg, protector of the Mozart family, has died and Hieronymus Colloredo will succeed him.  A tyrannical man who demands total obedience from his subjects, Colloredo is unlikely to put up with the whims of the irreverent young Mozart.
The stage director
Olivier DAHAN is known for his musical movie La Vie en Rose about the life of Edith PIAF, which was awarded  an Oscar and a César in 2008.
Olivier DAHAN was discovered after his first movie, Déja Mort ("Already Dead"), came out and established him as one of the most talented French filmmakers of his generation with Le Petit Poucet, Les Anges de l'Apocalypse and Les Rivières Pourpres 2.
The libretto authors
After writing the libretto of The Sun King, Dove ATTIA and François CHOUQUET join again on the Mozart, the rock opera project to work on the dialogues and the dramaturgy of the libretto.
The choreographer
Daniel Stewart directed the  2006-7 U.S. national tour of Elton John/Tim Rice's Aida. He has directed and choreographed multiple international productions of THE Who's Tommy. He directed and designed a  U.S. national tour of Yeston's Titanic. He has directed/and choreographed international productions of The King And I, Footloose, 1776, How To Succeed in Business…, Guys and Dolls .
Premiere productions  include Three (Ovation Award nomination-Best Choreography) No Way to Treat a Lady (Outer Critics Circle Award nomination-Best Revival); Jungle Man (2000 Teall Award for Direction); Urban Myths, The Gig.
The music directors
Jean-Pierre Pilot and Olivier Schultheis are two of the most talented musicians of their generation. Jean-Pierre Pilot collaborated with famous French bands, and Olivier Schultheis, musical director of the French X-Factor, collaborated on musical arrangements for The Ten Commandments and The Sun King. As composers and writers, their ' Double Jeu' was named Best Song of the Year at the Victoires de la Musique awards.
They also collaborated on the song-writing of Mozart, The Rock Opera, along with a group of composers led by Dove Attia, including Antoine Essertier, Elio, William Rousseau and Rodrigue Janois, Rémi Lacroix, Marielle Hervé, Lilitoy, Philippe Hattemberg and Stéphane Brunello, Philippe Uminski, the band Apocalyptica, Socalled…